Cards - Wedding Invitations - Hero
This is a concept project for Cards designed for a wedding. The style is elegant and sleek with a unifying Typography choice present throughout out the designs.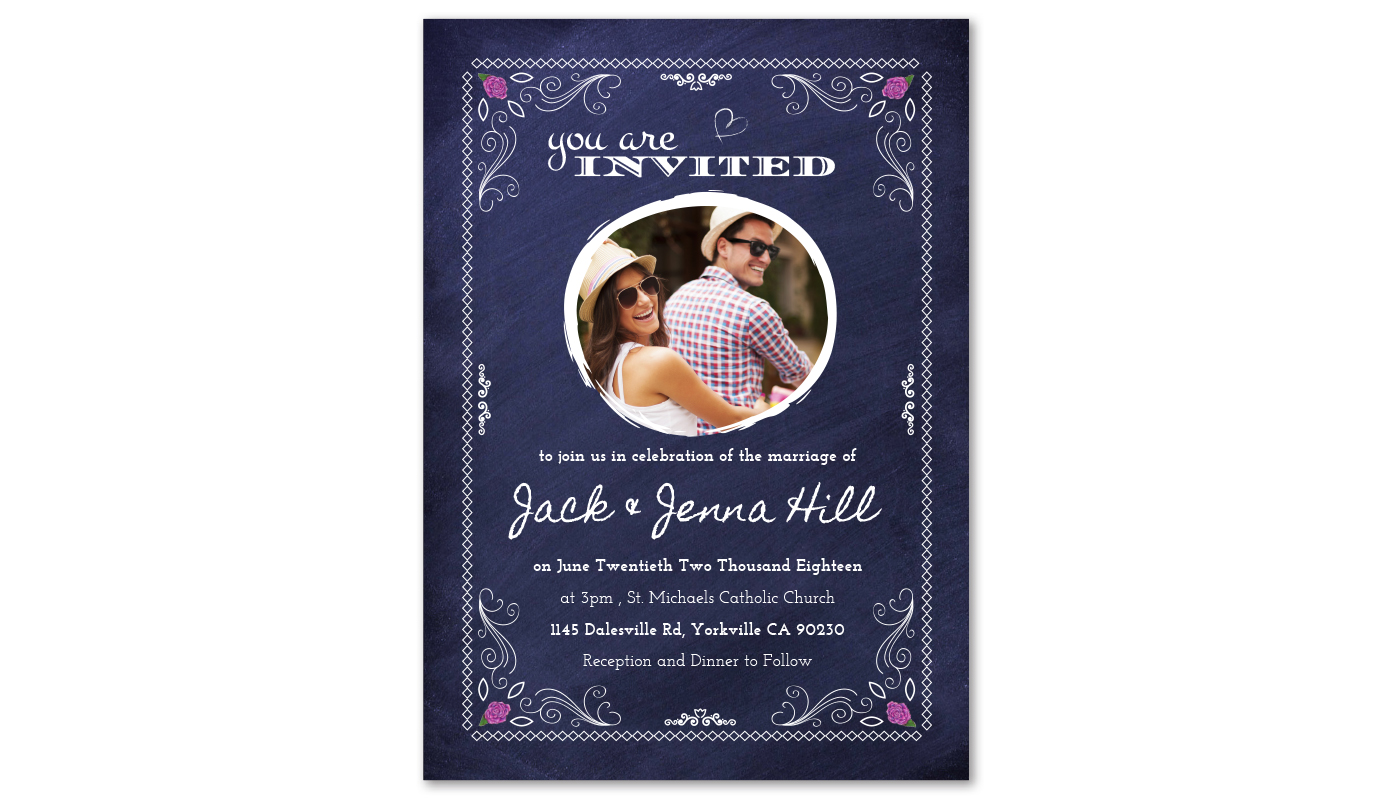 Cards - Wedding Invitations - Main
The Wedding invitation itself is the first attention grabber, with the happy couple in the prominent center and a welcoming type choice that gives a level of elegance to the card.
Luxor Product Catalog
This catalog helped give Luxor a new sense of brand identity. It contained hundreds of products thoughtfully and carefully laid out to create the most attractive sales pitch for prospecting customers.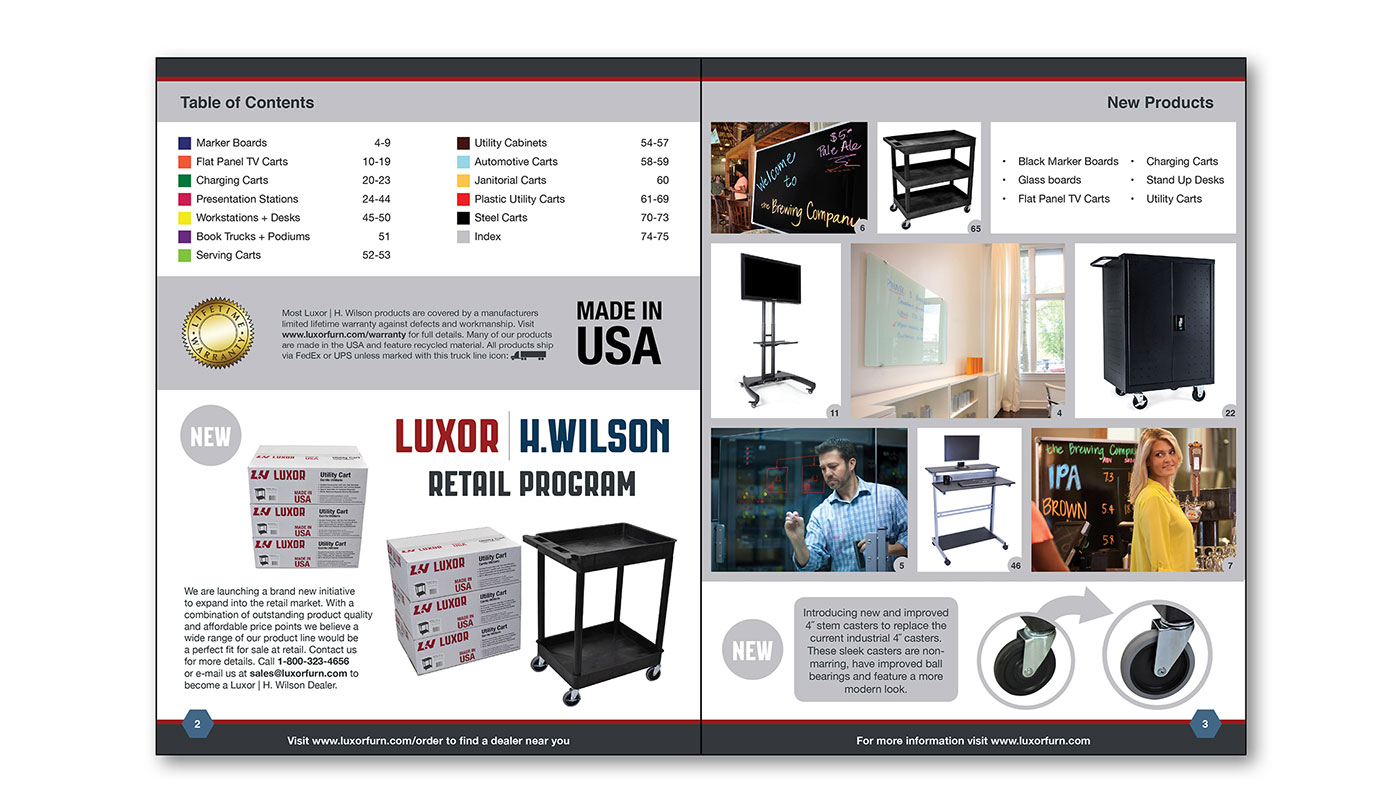 Luxor Catalog Page Layout 1
The table of contents had to be thoughtfully laid out, taking on a more visual and colorful approach each section is color coded for easy navigation.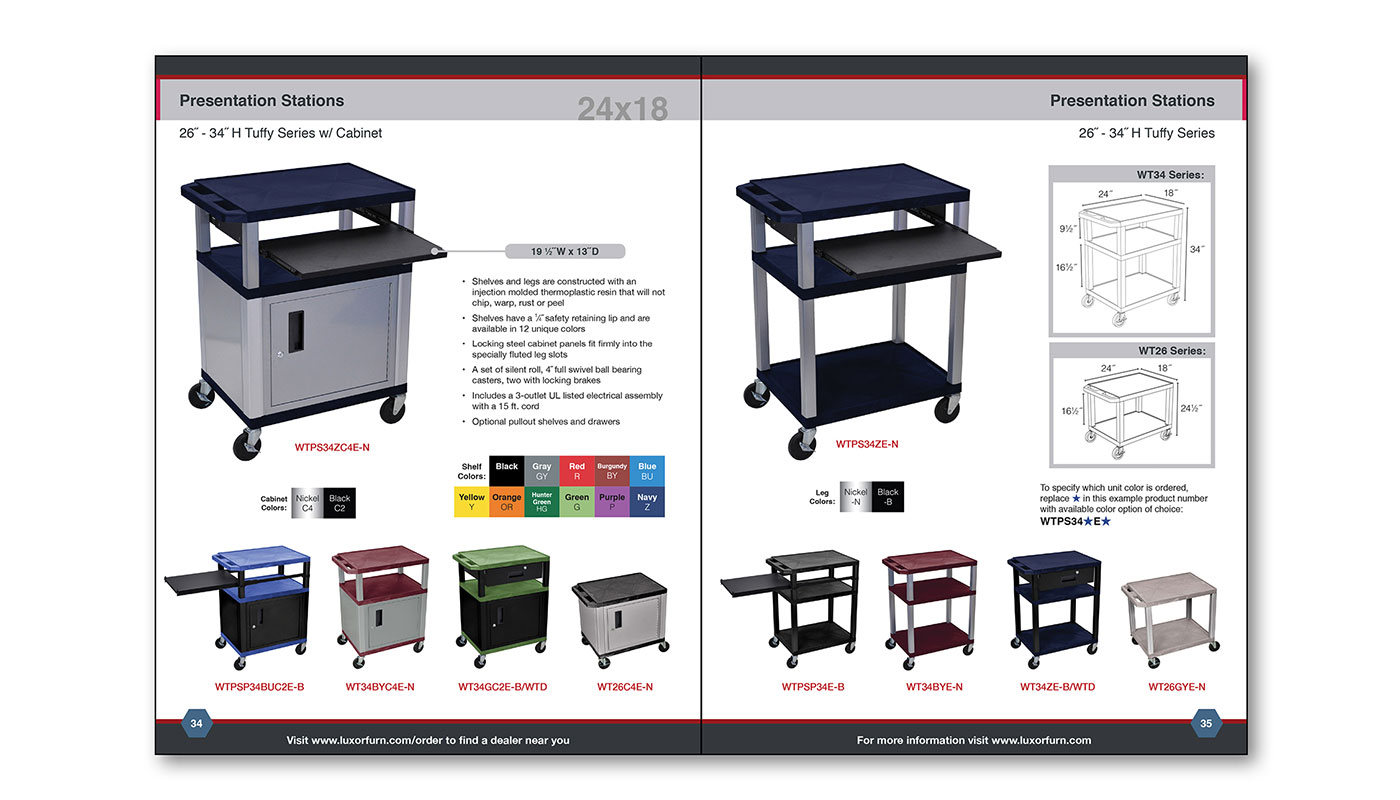 Luxor Catalog Page Layout 3
Often there were many different color options to choose from, it was carefully considered which color options worked best with each other so only the best color options were featured as a sales pitch.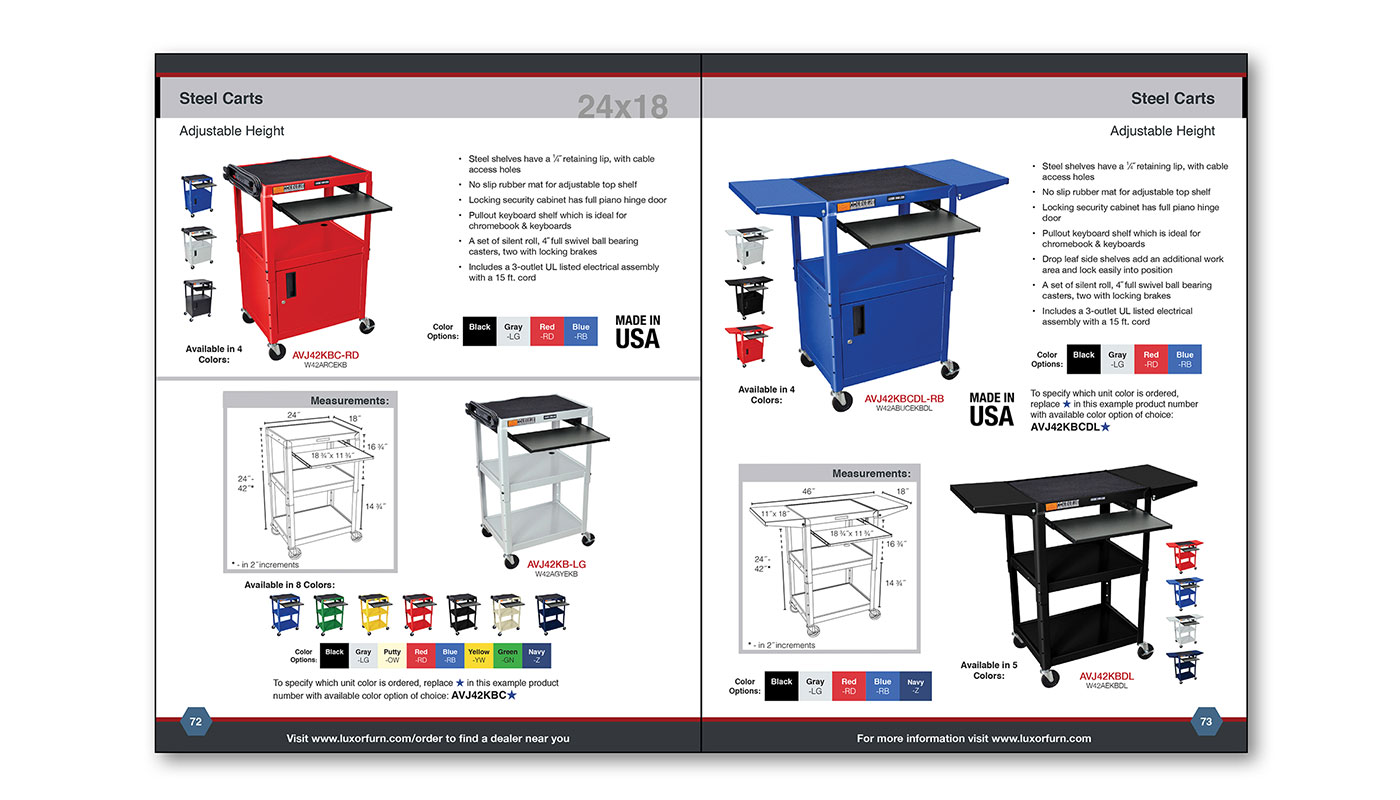 Luxor Catalog Page Layout 4
These catalog pages showcase my high level of skill using a combination of Adobe Photoshop, InDesign and Illustrator.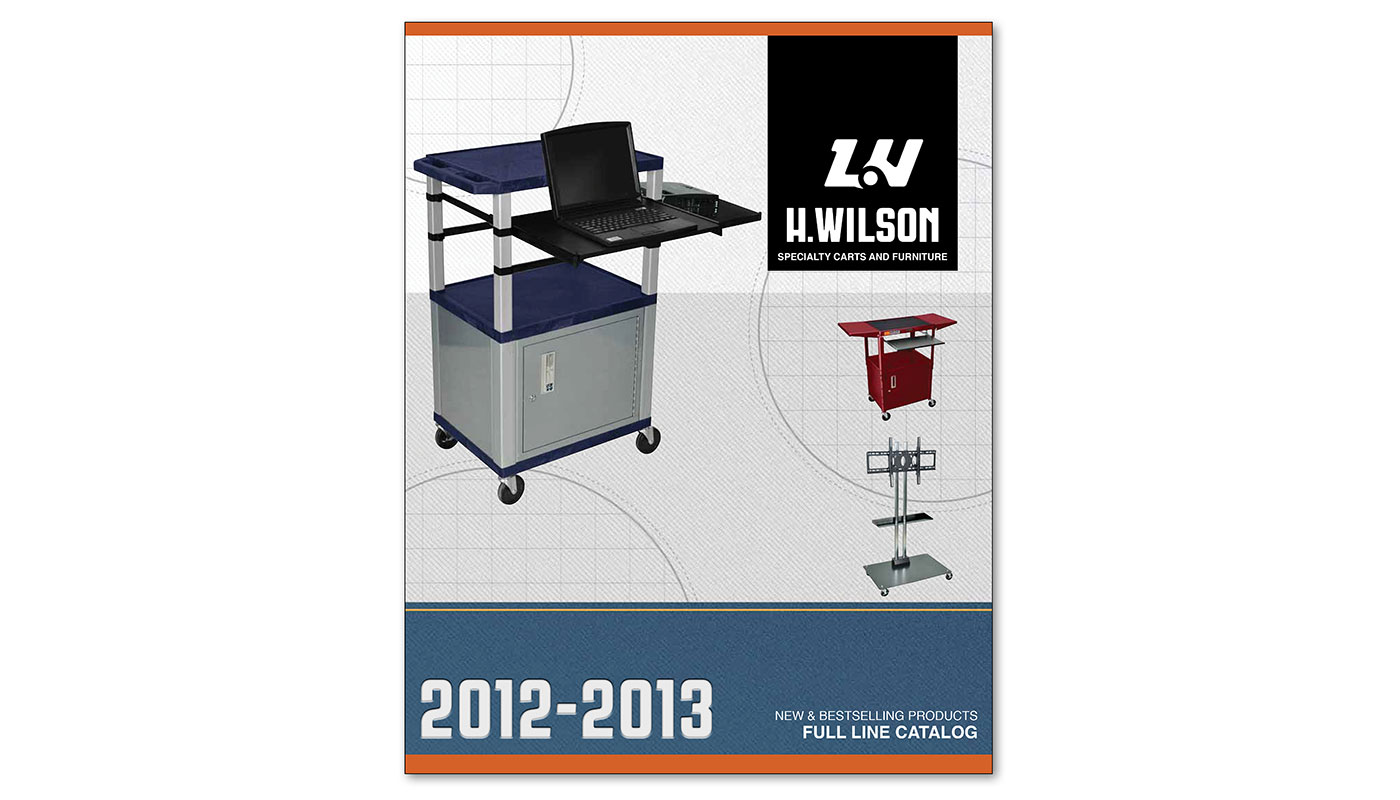 H. Wilson Catalog
An annual catalog for H. Wilson. This catalog incorporated a wide variety of advanced adobe Illustrator and InDesign styling and patterns.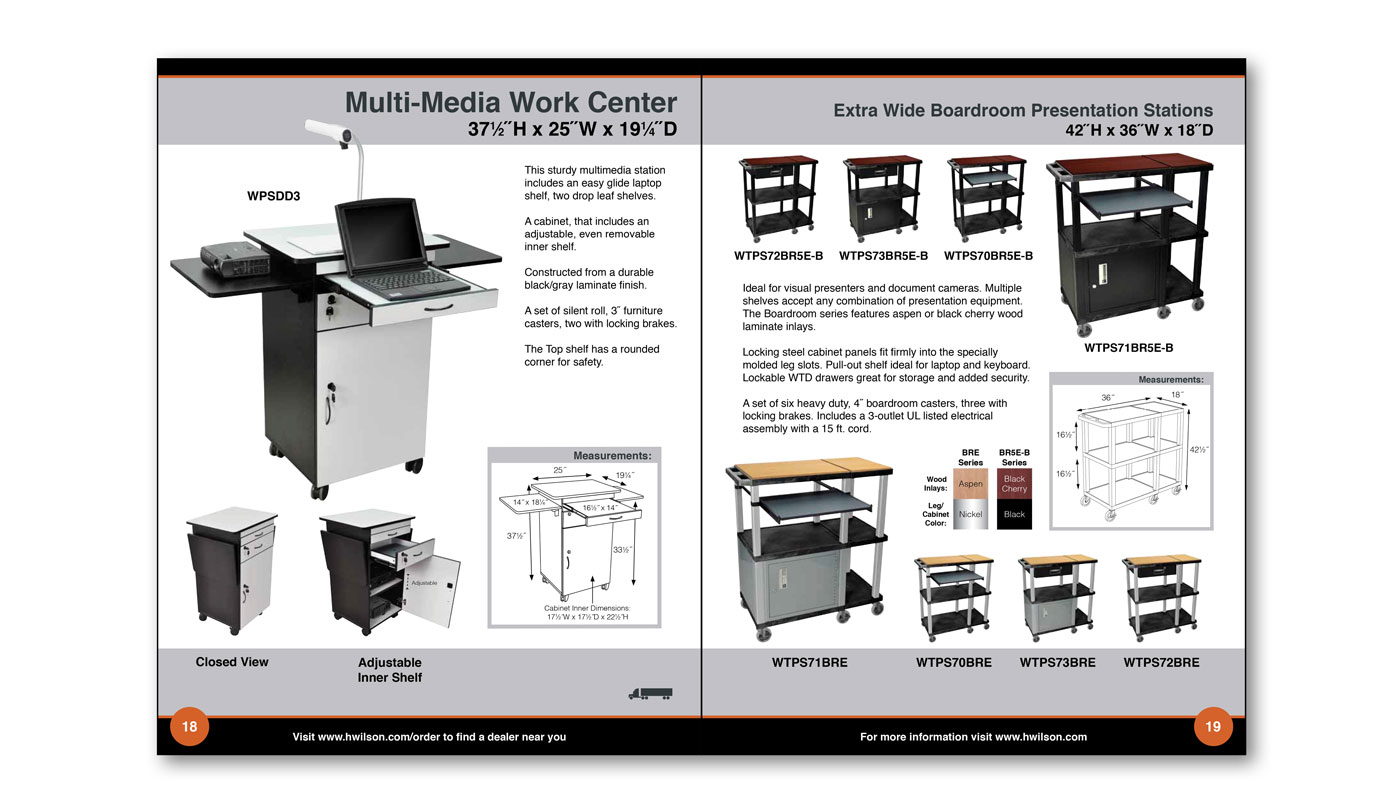 Wilson Catalog Page Layout 1
Careful consideration had to made with the layout of product catalogs, with many products having too many colors / variation strategic editing was considered on each page.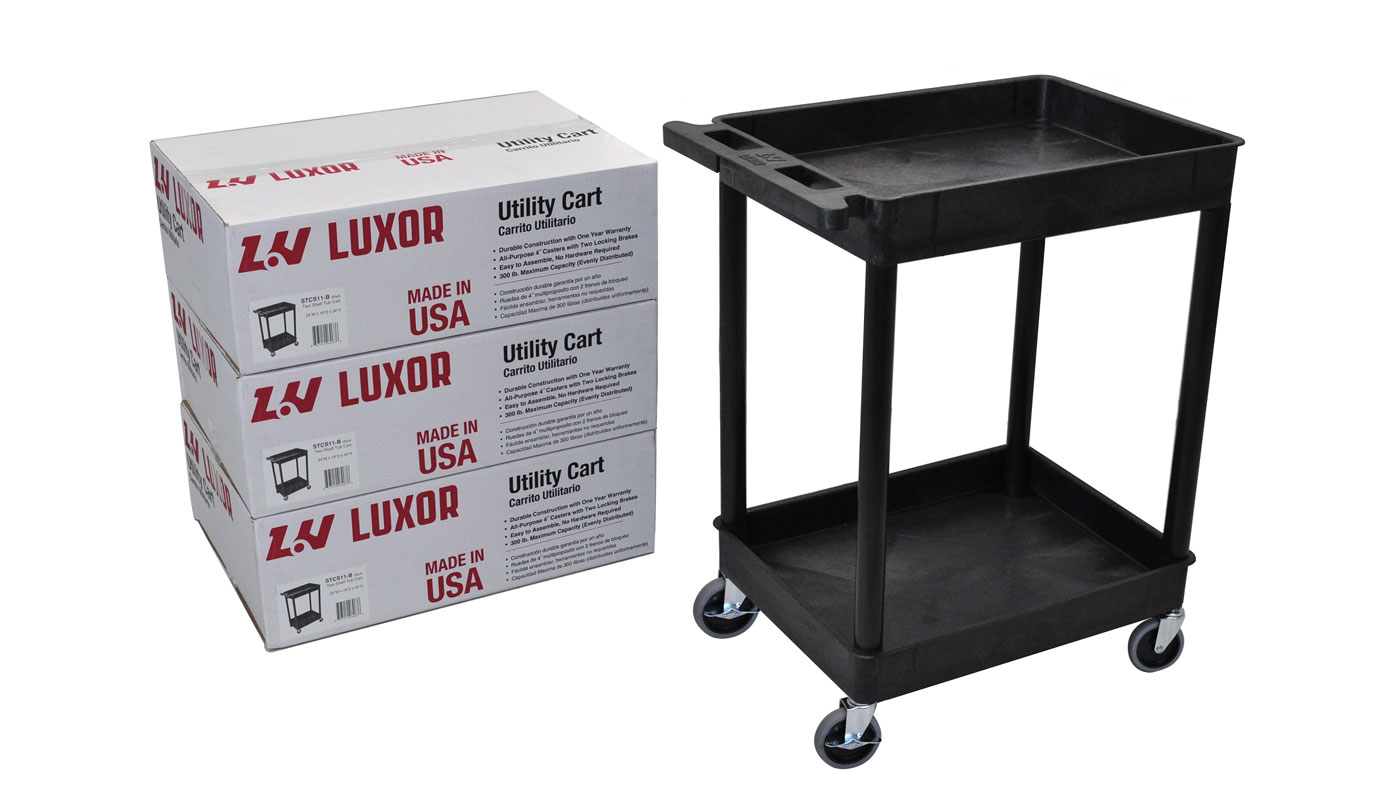 Luxor Retail Program
Printing on the package helped give the company a strong brand identity in established retail locations.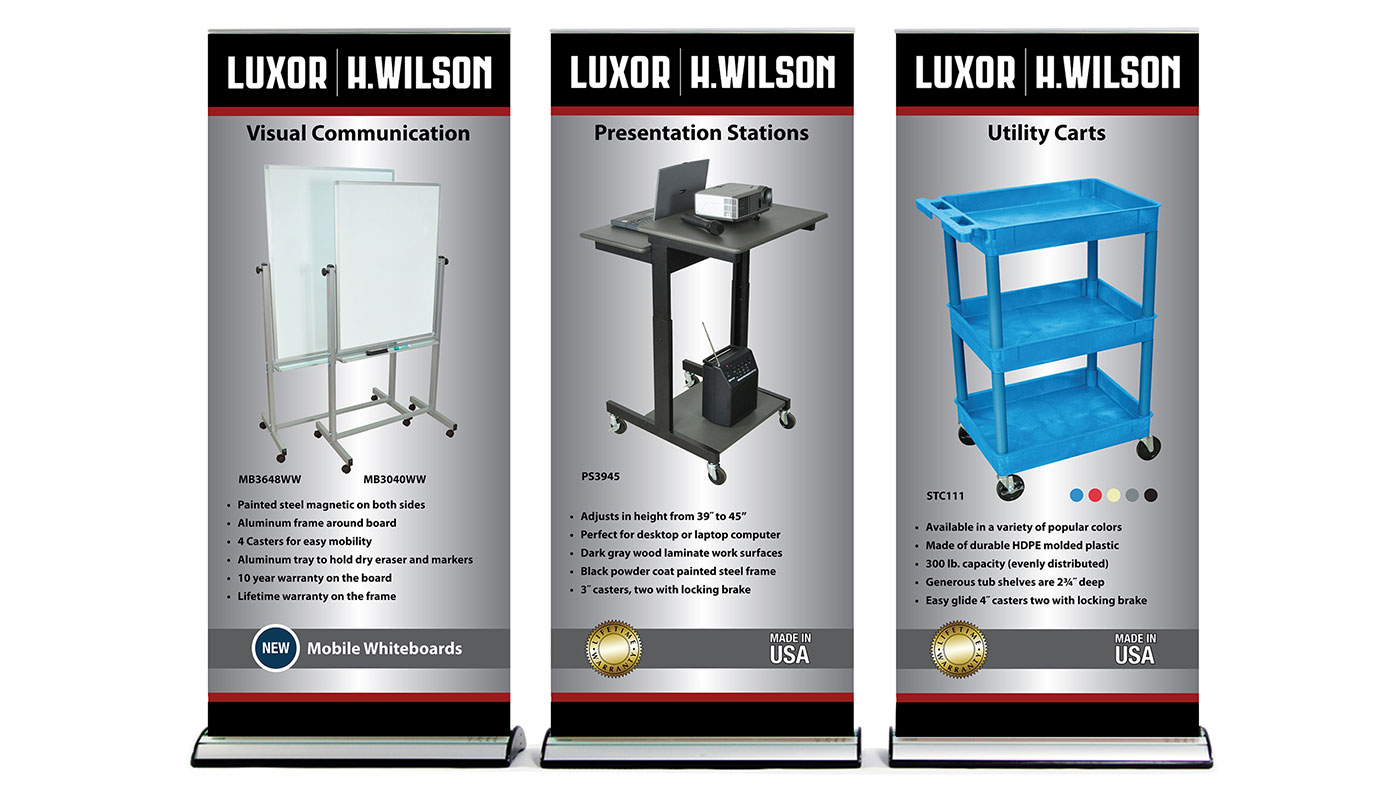 Luxor Trade Show Banners
Dozens of tradeshow materials were also required. Product banners were created to give the Luxor booth a strong presentation on the show floor.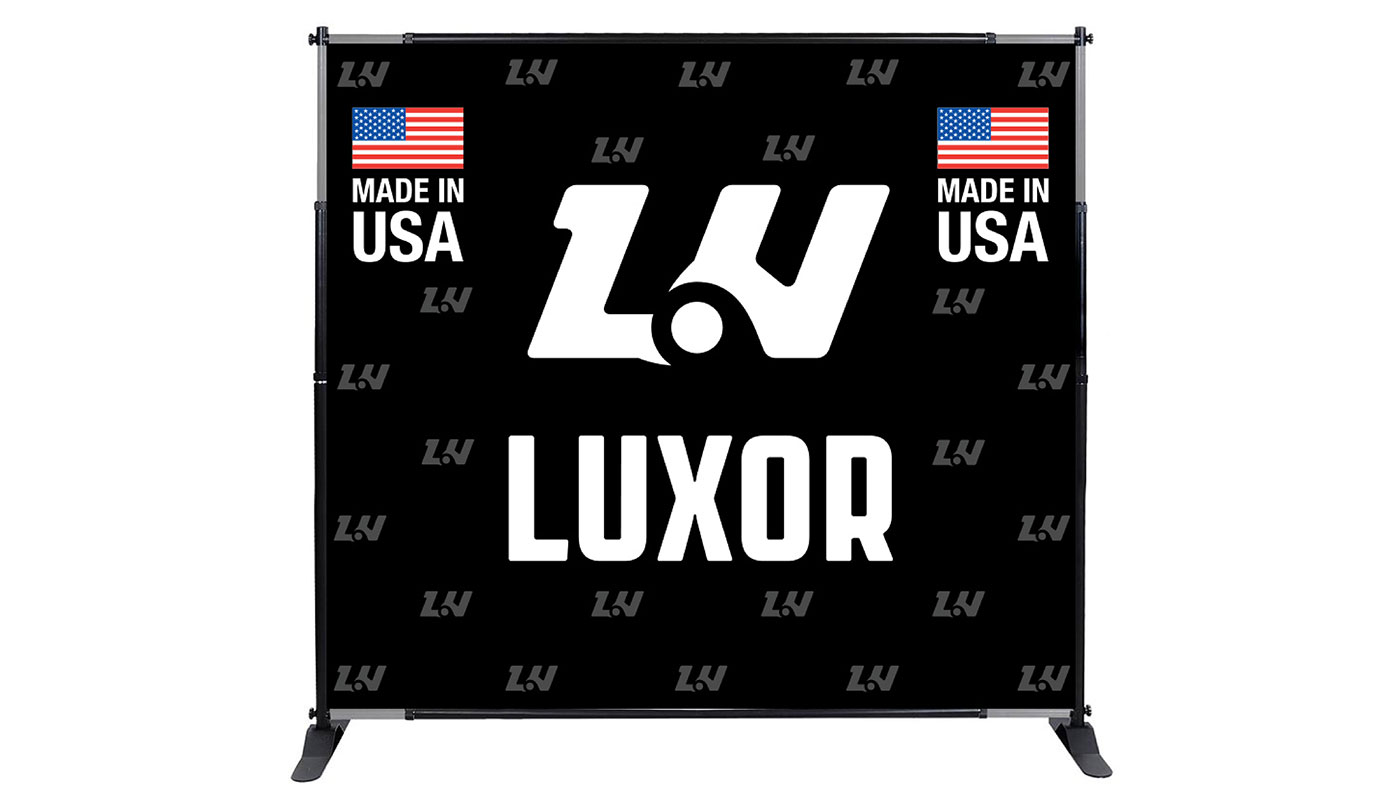 Luxor Trade Show Backdrop
A backdrop was also created to give a strong brand identity and help the Luxor booth pop at trade shows.